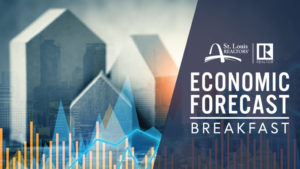 Hayley's February 2020 Market Update
This month's market update is jam-packed with information. Last week, I attended the St. Louis Realtors Economic forecast breakfast and took a wealth of information away from it. It confirmed many things I am seeing here in our market, and also gave some interesting things to think about for buyers and sellers moving forward.
The largest issue that we are seeing across our country is a lack of affordable housing. We have a shortage of 5-6 million homes. Because of this, low inventory is driving up pricing. We have 90 months YoY housing price growth for the first time ever. We also only have three months of housing supply which is the lowest since 1989!
Builders are still building, but at higher price points. All of these factors are shutting first time home buyers out of the market. The first time home buyer market has not bounced back since the recession. In an ideal scenario, 40% of the market would be first time home buyers. We are currently at 33%.
Right now, millennials are the largest generation of home buyers. There has been a huge increase in single buyers purchasing, especially a rise in single male buyers. Affordability is plaguing single female buyers. There has also been a huge rise in unmarried couples and roommates purchasing homes together.

Repeat buyer demographics are changing. The average age of the current repeat buyer is mid 50s. This used to be mid 30s. A slogan that was thrown out by the economist was that we need to "Make America Move Again."
Birth rates are low, buyers are purchasing without children and fur babies are driving buying decisions. Student debt is crushing finances and 1/3 of all first time home buyers use down payment help from family. The vast majority of people think that they need 10-20% to put down on a home, which is untrue. There are many low down payment options for first time buyers.

Generation X is currently known as the sandwich generation, taking care of both young children and aging parents. Currently 1 in 6 homes being sold across the country are sold for multi-generational families.

Agent use is still extremely trusted by buyers and sellers alike. As large technology companies are disrupting the market, people still want to work with an expert that can assist in the transaction.
Here in St. Louis, we are facing many of the same issues, especially the lack of inventory. If you have considered selling and are waiting until the weather turns, I highly recommend giving me a call. Buyers are out in full force and there is a shortage of properties to show. Take a look at our market update reports below to see how months of inventory is less than a month in many price points.
I'm always here for a conversation to discuss your real estate needs in more detail. Feel free to reach out anytime.
Hayley
314-252-0352
hayley@jfmeyerrealty.com